"You don't feel safe, do you?"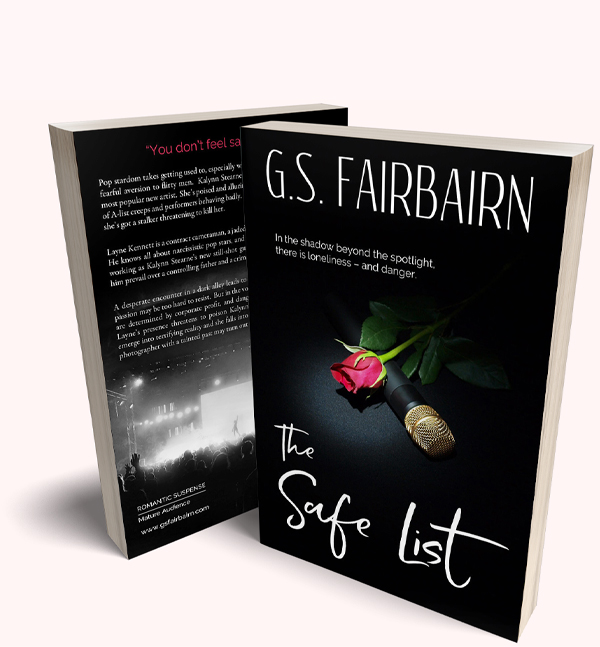 Pop stardom takes getting used to, especially when you're battling nightmares and a fearful aversion to flirty men. Kalynn Stearne is "The Platinum Angel", America's most popular new artist. She's poised and alluring, but her status lands her in a crowd of A-list creeps and performers behaving badly. And if that isn't aggravating enough, she's got a stalker threatening to kill her.
Layne Kennett is a contract cameraman, a jaded tour professional with a debt to pay. He knows all about narcissistic pop stars, and he'd rather be anywhere other than working as Kalynn Stearne's new still shot guy. But he'll take the job, if it helps him prevail over a controlling father and a criminal conviction.
A desperate encounter in a dark alley leads to an unlikely alliance, and the lure of passion may be too hard to resist. But in the volatile world of show business, futures are determined by corporate profit, and danger is always one performance away. Layne's presence threatens to poison Kalynn's career, but when her nightmares emerge into terrifying reality and she falls into the clutches of a deranged killer, the photographer with a tainted past may turn out to be the only man who can save her.